Are you excited about buying your new Beanbag chair but apprehensions and concerns are killing your joy? Do you feel the need to put up your concerns to the seller so that you can get your hands on the best Beanbag chair? Well, you will get all the answers here to satisfy your curiosity and concerns.
Commonly asked questions when you buy bean bag chair
Now here are some common questions that tend to come in your mind when you buy bean bag chair.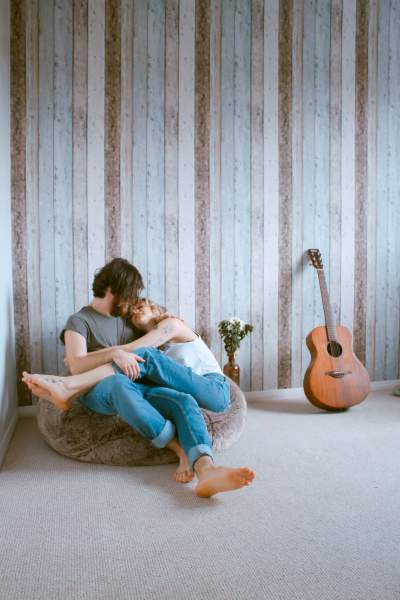 1. Will I get a warranty for the Beanbag Chair?
Now a warranty means that the manufacturer is willing to take the responsibility regarding the quality of the beanbag chair. The reason to put up this question is that they are low-quality Beanbag chairs on the market that fail to offer a warranty.
Usually, the warranty time span of a Beanbag chair is about 1 year, 5 years, 3 years and sometimes you even get a lifetime warranty for a Beanbag chair. This is why whenever you buy a Beanbag chair you should ensure that the warranty is clearly stated.
2. What is the material used for filling the Beanbag chair?
Usually, a Beanbag chair is filled with Polystyrene bead fill. This material tends to make the chair quite light, and this makes it easy for you to move the chair around. However, the only problem with this material is that it tends to break down with the passage of time and you might need to refill your Beanbag chair. This can prove to be costly.
A better alternative is to go for a Beanbag chair filled with Polyurethane foam. The benefit of this material is that it is quite soft and comfortable as well. It is a bit heavier in comparison to Polystyrene bead fill, but it does not break away so easily.
3. Does my Beanbag chair have a removable and washable cover?
This is another mandatory question that you need to put up to the seller. If the Beanbag chair does not offer a removable cover, then this will eventually limit the life of the Beanbag chair. When the Beanbag Chair cover is removable, you can wash it with ease.
4. How should I check the quality of the materials used to construct the Beanbag chair?
Now when you need to check the quality of the Beanbag chair, then the best thing to do is to request for swatch samples. You should also ask the seller if the upholstery is stain resistant because this is the only way your Beanbag chair will stand the test of the time.
5. Is your Beanbag chair safe?
First, you should ask the seller if the Beanbag chair offers a child-safe zipper for your kids and babies.  Moreover, you have to ensure that the manufacturer of the Beanbag chair complies with California Technical Bulletin 117.
6. Is your Beanbag chair comfortable?
When you buy your Beanbag chair, you need to study its shape and size as well. For example, if you are buying a Beanbag chair for gaming, then it should be able to support an upright position.
Make sure that you have answers to all these questions when you buy a bean bag chair.