Are you sitting on a chair now? Is it comfortable? If you need a change?
Then you should try Bean Bag Chairs.
What is a Bean Bag?
A bean bag is a fabric or leather bag that uses a filling of EPS beads, dried beans, or other beady stuff to make a bean bag. The soft filling molds into the shape of the person sitting on the bean bag, giving him comfortable seating.
Since people have become industrious, they opt to live in places having a bit of space. If you put chairs in this small space, space would be covered, and you would not be able to manage your space properly.
If you have small areas, you can get a bean bag chair. You can use these chairs to create a new look and manage your spaces the best way you can.
Read our Special Guide on How to Choose the Best Bean Bag Chair for your needs.
What is a Bean Bag Cover?
A Bean Bag cover is the outer cover of the bean bag. They are mostly made of fabric. When you fill a bean bag cover with bean bag filling, it becomes a bean bag. In some cases, there are inner covers inside the bean bag cover that the filling contains.
Large bean bags and cheap bean bag chairs are useful for many reasons. They are practical for day to day life and are different from other furniture, these chairs are comfortable to carry and can be taken on trips. You can move them from your room to the outside easily.
Most people use these chairs instead of the traditional furniture. These bags are available in whatever style you need. In every modern day shop or store, a bean bag is waiting for you around the corner.
Bean bags are popular Worldwide
These chairs are popular worldwide, and you could find them in any of restaurants, hotels, and cafes. It creates an informal setting.
You could sit in this chair and read your favorite story book, watch your favorite movie or listen to your favorite music. These chairs differ from shapes, colors, patterns, and sizes. You have different sizes; sizes for babies and sizes for adults.
You would find these bags cute and stylish. These chairs let you adjust to the body posture you are comfortable. They often come with bean bag covers that are available in different colors and patterns. You can find bean bag covers in the materials cotton, fur, velvet, and vinyl.
Bean bags also come with the characteristics of being waterproof and weatherproof. Thus you could use these bean bag chairs indoors as well as outdoors.
Fulfill your Dreams!
You can have these chairs for extra seating. Think that your son is having a sleepover party and they need few chairs to relax and have an overnight chat. What is the best to fulfill their dreams?
A few good quality bean bag chairs would be the ideal of different colors. They could have a cozy night. Their pet could also join them. They make a difference when your child has friends over.
If your kid is in the primary grades, the kid's bean bag chairs would be the best. If your child is bored in studying, you can make him change his mind and mood to study by placing him in a bean bag chair. He would love to study on such chairs. Bring him chairs of his favorite colors; may be three or four chairs in several colors.
The chair would activate his study mode.
The adult sized bean bag chairs have room for three people. You could watch with your friends a horror movie. The horror movie would be so scary that you will not want to get off the chair.
Have an adult sized bean bag chair to snuggle in together.
Now, you might have an impression of the bean bag as a cover that is full of bean bag filling and that a bean bag cover refers to the bean bag without the filling.
In the market, you even have bean bag liners. These liners contain the bean bag filling and are then placed into the bean bag cover.
What is the usage of Bean Bags?
The primary usage of bean bags is comfortable sitting. It molds the shape of the person who sits or sleeps on it to give maximum comfort for the user. Other than that, you can use a bean bag as pet beds, library seats, pool floats, and for bean bag games.
Content
Uses of the Bean Bag Chair
The bean bag chair acts as furniture. One great kind of bean bag chair is the Sacco type. This type has been designed by  Piero Gatti, Cesare Paolini, and Franco Teodoro with the collaboration of the Italian company Zanotta in 1969.
The bean bags are globally recognized as comfortable furniture. People like to sit on the chair as it has a bumpy quality. The bean bag that was originally found was titled "Sacco."
Its original shape was a pear-shaped leather bag. The first filling was Styrofoam beans, and today also Styrofoam is used as a filling.
Materials to Make Good Bean Bags
Bean bags can be made from many materials. You could use leather, corduroy, fur or suede; Some bags are made of polyester as the material is waterproof.
Since the chair is waterproof, you can have the chair outdoors.
Do Bean Bag Chairs Come in Varieties of Sizes?
Yes, the bean bags are available in different sizes. There are giant bean bags as well as baby bean bags. Giant bean bags are an alternative to sofas or couches.
Baby bean bags are made especially for babies who suffer from colic. Colic refers to crying for more than three hours a day.
Bean Bag Chairs for Entertainment
Bean bag chairs can be used for entertainment purposes. Teenagers play games using these chairs. Bean bag toss is a game played with a bean bag and two goals.
Another game is the foot bag. The bean bag used for this game is a ball-shaped one. Juggling is also done using bean bags. Bean bags are used to play a similar game to dodgeball.
Other Uses from Bean Bags
They are used to place a photograph or video camera when you do not have a tripod around. The smallest size available in bean bag chairs is called hacky sacks. These bags are used to play games.
The game is similar to soccer. The hacky sack is in held in the air and a person kicks the sack.
You can even play video games seated in the chair. Bean bags are a great option for gaming chairs. The chair is homelike. The seats are very cuddly, and you can move them anywhere you want. They are also used as decors. You would have seen them near apartments or living rooms. You can decorate the hallways, as they are very cheap.
It adds unique beauty. These bags come in different colors and fabrics. They even have various sizes. These bean bag chairs are indeed a cost-effective solution.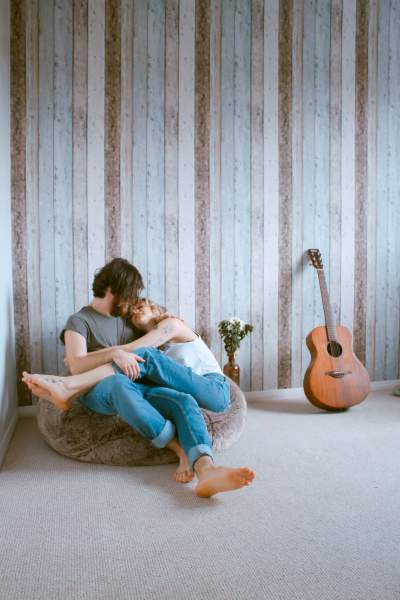 Using Bean Bag Chairs at the Office
Yes, you can use them at your office. Here are some of the ways to arrange your bean bag chairs at your office. You can use it as your office chair. The best type of the office chair is the Solo Bean Bag.
This bean bag has a high back to support you if you are seated for long hours in front your office computer. You can even use this bag at conferences.
The Big Joe Roma bean bag chair is the ideal for your meeting room. You can try the Big Maxx bean bag at your office as the best that offers a backrest. The bag has pockets to store an MP3 player, iPod, and magazines.
The Fatboy Marimekko Unikko Original Bean Bag will add color to the spaces of your office. The Coffee Fellow Bean Bag is also suitable for your office with coffee beans inside the bag. The bag gives out a strong aroma. The coffee bean smell will boost energy and make you happy to work at a stretch.
You can use these chairs to relax a bit. You might be a stressed with all the work at the office. But, you could relax a little bit by sitting on this chair and having a ten minutes' nap.
It is indeed tedious to work all day seated at an upright position at a desk. With the bean bag chair, you can have a different way of sitting and engaging in work.
These bags are appealing to your body as it is designed to be comfy and non-sweating.
Bean Bag Chairs as a Home Décor
These chairs add beauty to your interior. Having bean bag chairs at home in every corner is attractive. You can have a bean bag chair theme at your home.
These chairs are portable. You can carry out the same seat indoors as well as outdoors. The softness and lightweight quality make it easy to take the chair from place to place. You can use the chair outside or inside.
You can have a picnic outdoors.
The bean bag chairs are most suitable for the ones who sit for long hours. Sometimes, even doctors recommend these chairs. The chairs are also fun.
You do not have to fall into trouble with cleanings as the chairs do not get dirty easily. The chairs give you the best leisure experience.
How about a bean bag chair to your pet?
You can give your pets a comfortable time. They would love to sit on a bean bag chair and enjoy a nap. The pets would find it comfortable to sit at these bean bags and for the bed's softness.
Inside the Bean Bag Chairs
The inside of these bags is filled with inexpensive coffee beans or beads. The bean bag filling that you use will make the chair that you sit on stiff or soft. You have the choice of deciding the perfect mixture to your chair.
Think about it; what would you as the filling? Here are few tips for the fillings that you could use.
You could use a mix of beads and foam or else you could use some shredded foam. Some would use polystyrene particles. What else could you use? You can try other stuff to blow up your bags. There are many varieties of filling.
If the filling that you use is something comfy, your chair too becomes comfy. These fillings are cheap and can be found easily. Here come some of the other types of fillings that you could use.
EPS Beads
You can select a few of EPS beads as your filling. This type is expanded polystyrene which is human-made. This type is similar to Styrofoam; which is a type of hard-celled plastic. It is a suitable cushion material for the bean bag chairs. This type has a long life.
You can have it in your chairs for several years. Its lightweight quality makes the chair very comfortable.
The EPS is having 98 percent of air. These beads are in size of 3 mm to 5 mm. These beads survive against moisture and heat. As they have a sturdy, resistant quality, the beads will survive for long terms. The beads are reusable and recyclable.
You can use these types of beads over and over again may be for five times or more. It is best to use beads that are reusable as using reusable beads cause less of negative impacts on the environment. Some people have these beads used in artwork and handwork.
Expanded polypropylene
Expanded polypropylene is another used to fill bean bags. These beads are popular in Asia. They are powerful. If you tried to crush these beads; and if they get crushed, they return to the original size.
This reason is why these beads are recommended as the best fillings. When sitting on the chair, the mixture gets crushed. Think that you have beads that do not come to the original size, you will have to change the filling; that would be complicated.
Having beads that return to the initial state after compressed is the best. These even do not have a strong smell. However, there is one negativity of these beads. They quickly get burnt. So, try to keep away your chairs from a fire.
You will also have to keep away the beads from oxygen. If they get exposed, they quickly get destroyed.
Micro-beads are a kind that can be used in either bean bag pillows or neck pillows. This variety is ideal for bean bag chairs.  They have been made out of polyethylene, and come in sizes from 10 mm to 1 mm.
These types are out in the market used for cosmetic products, and lotions. The surfaces of these small beads are very smooth, and they are rounded. You can use these beads to fill your chair.
Refilling of Bean Bags
Try to use a filling that you could reuse. This type saves the environment from hazards. You can use some of the materials in the kitchen. You could use coffee beans. Other than coffee beans, rice is also possible.
Rice grains are there in your kitchens whenever you want them. Shredded paper is another possibility. You can find paper all over the places, and it is indeed reusable. Reusable materials save your time. Grocery bags are also possible to be used.
Why you could use parts of vegetables. You can get dried beans to fill your bean bag. Some use clothes. You could use socks as a filling. You might have been left one sock at your home.
Maybe your pet dog has made a bite on one sock, or another sock in a pair must have gone missing. Do not get angry or do not throw those socks away as you can use them for another purpose. You can stuff your chairs with socks.
This method is not that expensive. You can even have a mix of socks and polythene bags. Here is an effective way to use socks.
Try to think of a filling that you could use from your surroundings. This filling you get from the surrounding will cause fewer expenses, and you will not have to run down to the market to find something for your chair.
Pillow stuffing's are also possible. When the term of the pillow is over, get the filling of the pillow, break it into tiny pieces and use them as a filling. There is another filling that you could use.
You could use stuffed animals or else leaves.
Memory Foam
Compressed foam or memory foam is a type of polyurethane. It has a high density and is inexpensive. Natural fillers would be better as they do not harm. Other than dried beans, leaves, and rice, you could use corn.
Long time back people went for natural fillers. However, over the time, people went for artificial things as it was easy to get them. Today, people simply get the mixture that they want online. This method is easy as they get fillings to their doorstep.
Buckwheat hulls which are sand and small pebbles are suitable for stretchable fabric bean bag chairs. Dry cherry pits, rice, and wheat are other types that can be used in bean bag chairs that are used by kids to play games, especially the bean bag toss game.
You should pay attention to bean bag safety as well. The reason is that kids who are very mischievous could open the zipper and put into their mouths those small beads. If the small beads are swallowed, kids will end up in death.
As a solution for this risk, the bean bag chairs of the US are double stitched. These US bags have zippers that have a secure lock that can only be taken off by parents.
It is best to take all precautions before it ends in something severely wrong.  Seal the bags before you use them.
The Procedure of Refilling a Bean Bag Chair
Follow the steps to get your bean bag filled. After you get your bean bag from the your favorite store and delivered to your home, take out the bag from the package. Then check whether there are any damages.
If there is damage, return the bag as there is no use of keeping it any longer with you.  If the material is leather, you will not have to check as leather does not get ripped quickly.
After checking, get ready to fill the bag. Ask a friend to hold it for you. As the chair opens up, pour the filling into the bag.  A room with no breeze would be better to get going with this step. When there is a breeze, the procedure becomes hard.
After the filling has been emptied into the bag, you could close the zipper. Now sit on the chair and feel it for yourself. Check whether the chair is suitable for you. Some would love it very soft while others love it hard. It becomes more difficult as you add more of fillings.
Another Method to Refill Bean Bag
Here is another method that you could follow in bean bag filling. This step here is fun and takes few minutes.  You will a want the help of another. The filling you have is small beads.
To continue the process, first turn off the fans or else you will have to spend time picking up the beads that were blown away by the fan. Since the beads are lightweight, they run everywhere when there is a breeze.
Move onto the next step by arranging an area to fill the beads.
It is better to have a chair that has an inner lining. Using an inner liner is advantageous as you could change them when they are dirty or old. Use a floor surface to put in the filling as you can blow over the area if the procedure is not a success.  The filling can be done easily with a funnel.
From where could you get a funnel? Could you have one made by yourself? You can make out of paper. You can find more about bean bag filling on Beanbagsexpert.
When you are ready to fill the bag, let one person get hold of the funnel as the other has bag opened. After the opening is available, start filling the bag using the help of the tube. Pour the contents into the bag without spilling any of the fillings as it would be a wastage.
Even though there is some dropped on the floor, you can either pick them up or vacuum. Do not have beads lying on the floor. The reason is if you have pets and kids, you are putting them in trouble by having beads lying on the floor. If beads are digested, these living beings have the risk of suffocating to death.
You can read our DIY guide on Refilling Bean bag Chairs at home.
Can you Clean a Bean Bag Chair?
Yes, you could clean bean bags. Some use these bags outdoors. They are waterproof, but acid rains might cause harm. It is better to bring the chair indoors if you are not using it outdoors.
As the chair gets wet time to time and is full of coolness and water; the chair will get infested with molds. How ugly it would be and why should we let it get destroyed. Take the chair indoors whenever you can and leave it in a dry room.
If you are using it daily, leave in a safe place. This activity will happen depending on the fabric material of the chair. Another thing you should avoid is leaving the chair under the sun. Direct sunlight onto the chair makes the chair's fabric colors faded.
This reason is why it is necessary to place your chair in a shady place out of the sun. Suppose your chair gets wet; first take off the liner and leave it in the sunlight until it gets dried for few hours. Keep it only for few minutes as it would not do any good for the chair if it is under the sun.
Are Bean Bags Washable?
If you see dust and dirt on your chair, you need to wash your bean bag chair. Find a piece of dry cloth and clean with warm soap mixed water. Wash your bags occasionally to make them appear new.
There is another type called the bean bag pool floats.
They can be used inside the pool. You can float on the chair in the pool.  These chairs use drain fabric that allows draining water. After this type of chair helps you, you can dry it out in the sunshine. If dirty use few drops of detergent.
If you drop bean spills, you clean them. Do not try to use a broom and dustpan as the seed spills will spread across the room that you are. Instead, the vacuum cleaner is the best option to clean the place.
A clean bag in the vacuum will allow you to collect the bean spills and reuse them. Take out the seed spills from the bag of the vacuum cleaner and reuse the spills. Hold the suction tube a few centimeters away from the ground to stop the spills mixing with dirt. Bean drops in the pool can be collected using a leaf skimmer.
What is the best type of bean bag chair and why?
It is best to go for bean chairs that have inner liners. When you have inner liners, you can quickly remove the inner bag and clean the bag. By this method, the bag can be washed easily. Machine-washable and dry-cleanable bags have inner liners.
The ones that do not have inner liners are hard to use. For instance, when there is an inner liner you can change the bag cover to a different color. You simply have to take out the liner and put it inside another cover of a different color.
When you do not have an inner liner, you fall into trouble if the bag is torn, the reason is there is no safety; the beads will spill on to the floor. When the inner liner holds the beads or whatever filling you use, it is very safe. If the bag is torn the filling does not spill as the liner keeps them. This act saves you from a mess.
However, using inner liners are disadvantageous. The first reason is that round shaped chairs cannot have an inner liner. The forms do not match at all. Inner liners sometimes make the chair uncomfortable.
Double Stitches
If you are going to buy a bean bag chair, get a product that is double stitched to have a chair with fewer problems. Spills will not be all on the floor if you have a double stitched chair.
You can try out few seating positions in your bean bag chair. You could go for the lying down position, sitting up position or the 45 degrees' position.
How to set up your newly bought chair?
Lay out the chair to fill it with beads and bring the chair to a straight position. In the middle of the chair create a nest. This place will be your seating area to have a comfy place to your back and head. Do not put your hand down first as the chair loses balance.
Sit with a force so that air gets in and the beads move to adjust the chair. Get the chair molded to the angle that you desire and make sure that the chair does not touch the wall. As you lie down in the lounging position, get yourself a footstool for more coziness.
Get to the place that you would use daily and work in a way that you get the position molded out of the chair. Make sure the chair does not touch the wall because it needs space to adjust the beads to provide the perfect cozy spot.
These details are what you have to know all about bean bag chairs. Always read Bean bag reviews before buying any bean bag. You may see the best bean bag chair review we have done in BeanBagsExpert.
Hope that the article helped you to fill out all the questions you had regarding bean bag chairs. Have a comfortable vacation on bean bag chairs!